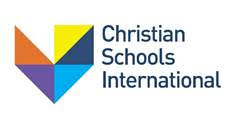 Ottumwa Christian School is accredited through Christian Schools International. Because of this, we can begin to take advantage of services such as AEA services, transportation services, Title I and Title II services, and the STO program. We are in the process of utilizing these. The most exciting one is the STO program. Ottumwa Christian School was recently accepted into the Legacy of Grace STO program. What is an STO program? STO stands for Student Tuition Organization. The following FAQs are from the Legacy of Grace STO website. www.logsto.org.
LOGSTO is affiliated with the Iowa Alliance for Choice in Education.
Starting in the 2018 school year, our families will be able to participate and eligible families will be able to receive tuition grants to help pay for their Christian School education. The accreditation team is hoping to achieve full accreditation during  the 2018 school year. There is a lot of work that needs to be done, but we are confident we can do it.